Frieze New York 2019
02
may.—
5
may.
2019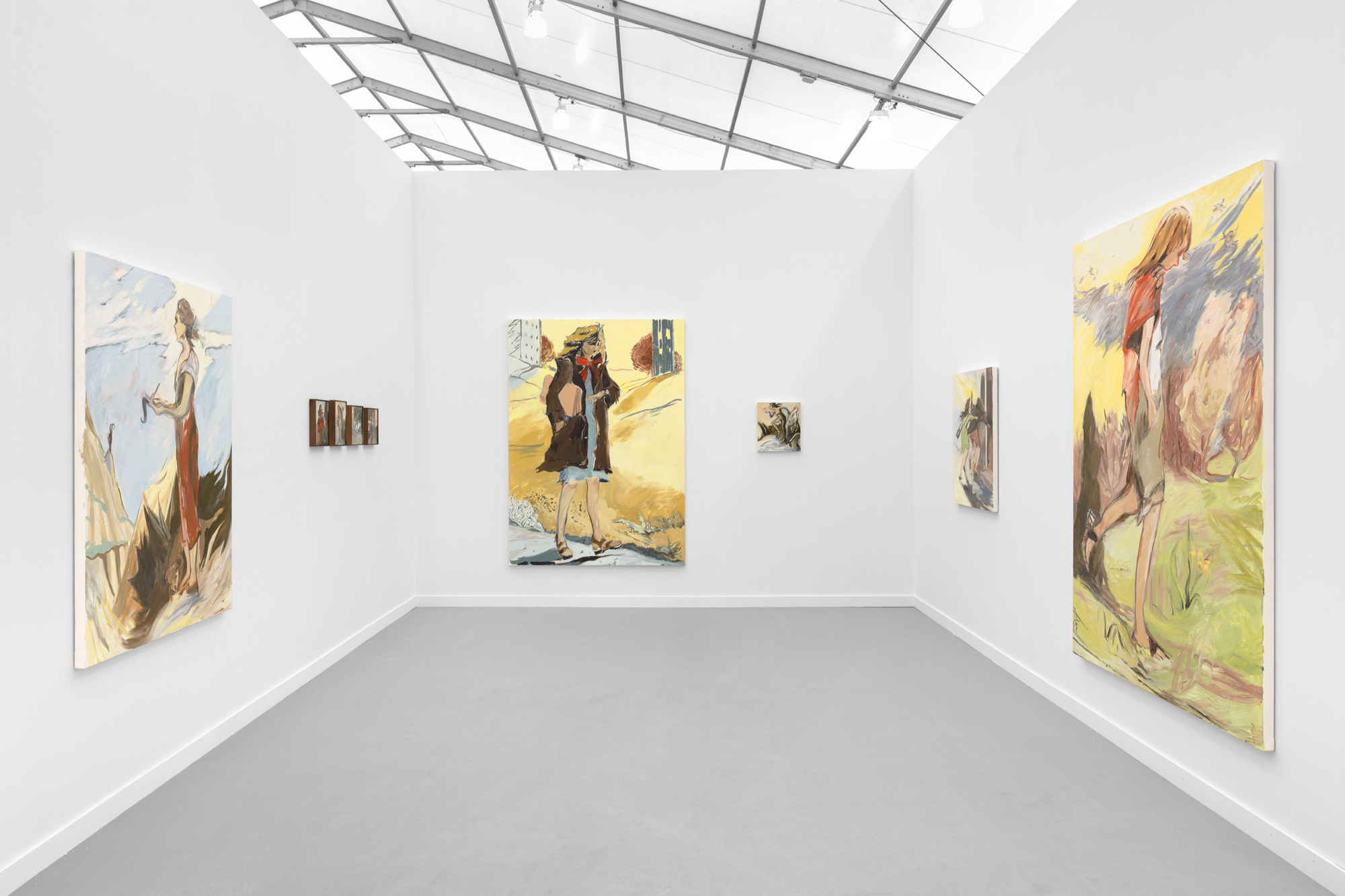 Galerie Antoine Ertaskiran, Frieze New York 2019, booth F9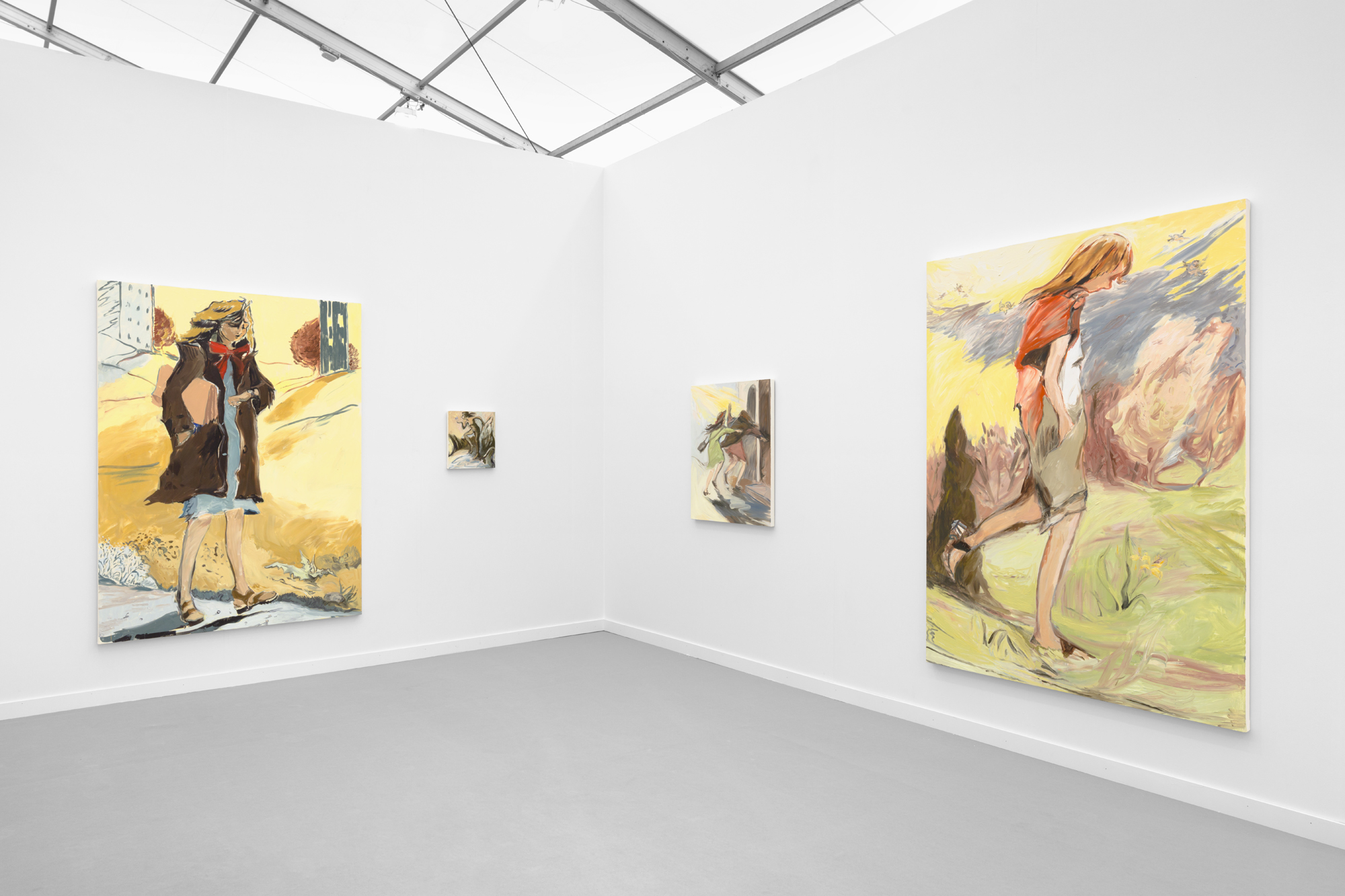 Galerie Antoine Ertaskiran, Frieze New York 2019, booth F9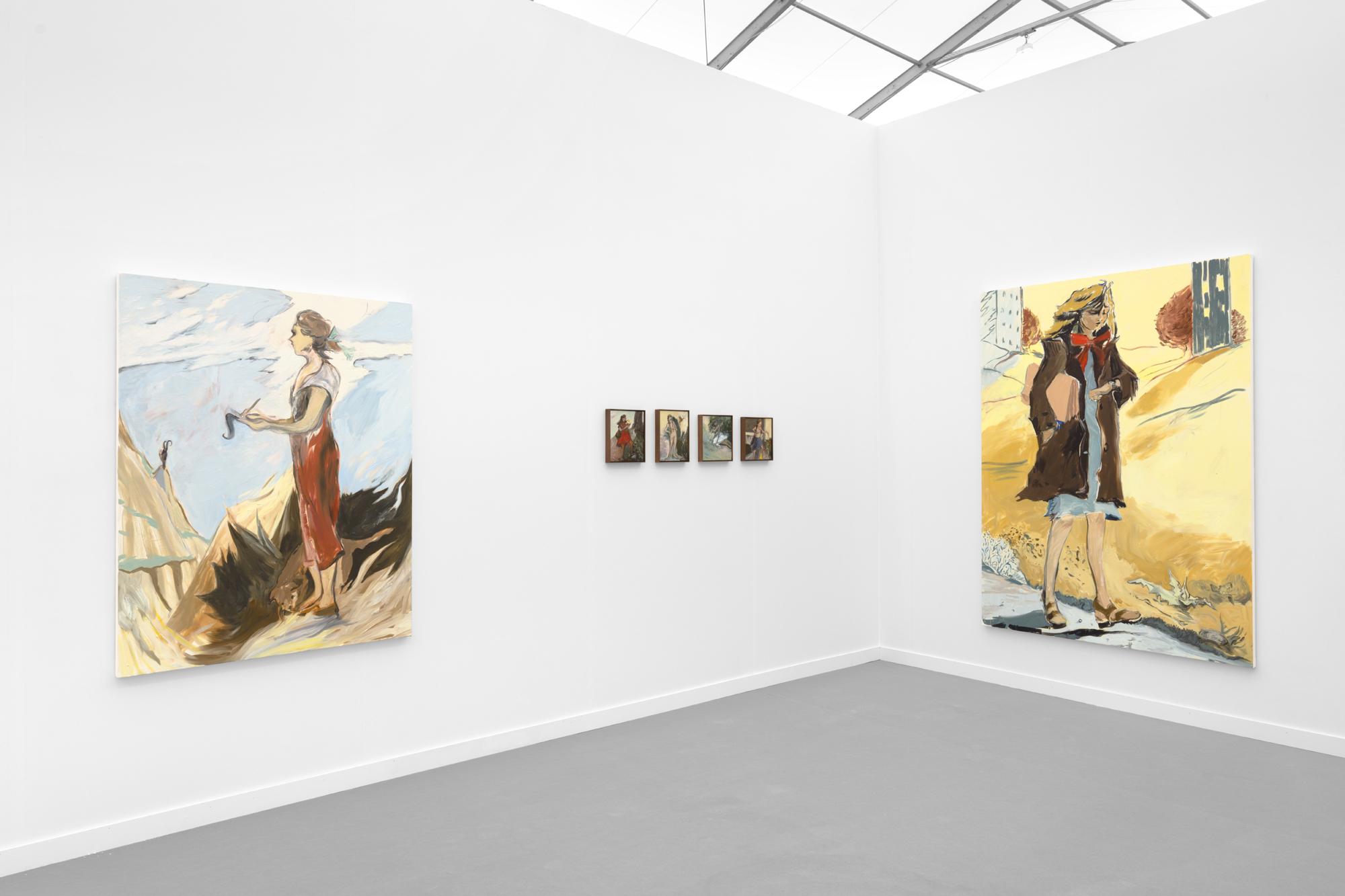 Galerie Antoine Ertaskiran, Frieze New York 2019, booth F9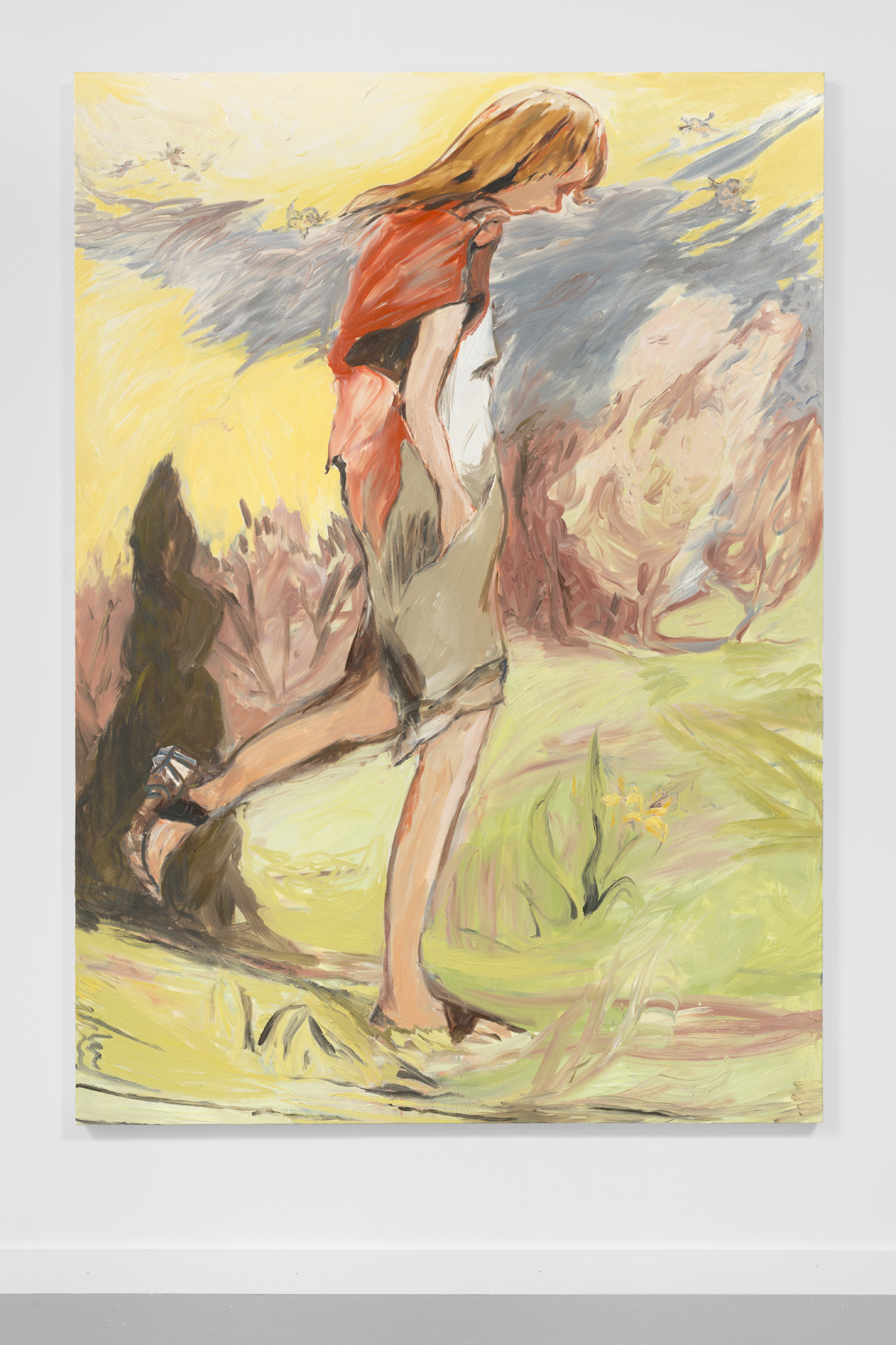 Earth is Wet (2019), Oil on canvas, 206 x 147 cm (81 x 58")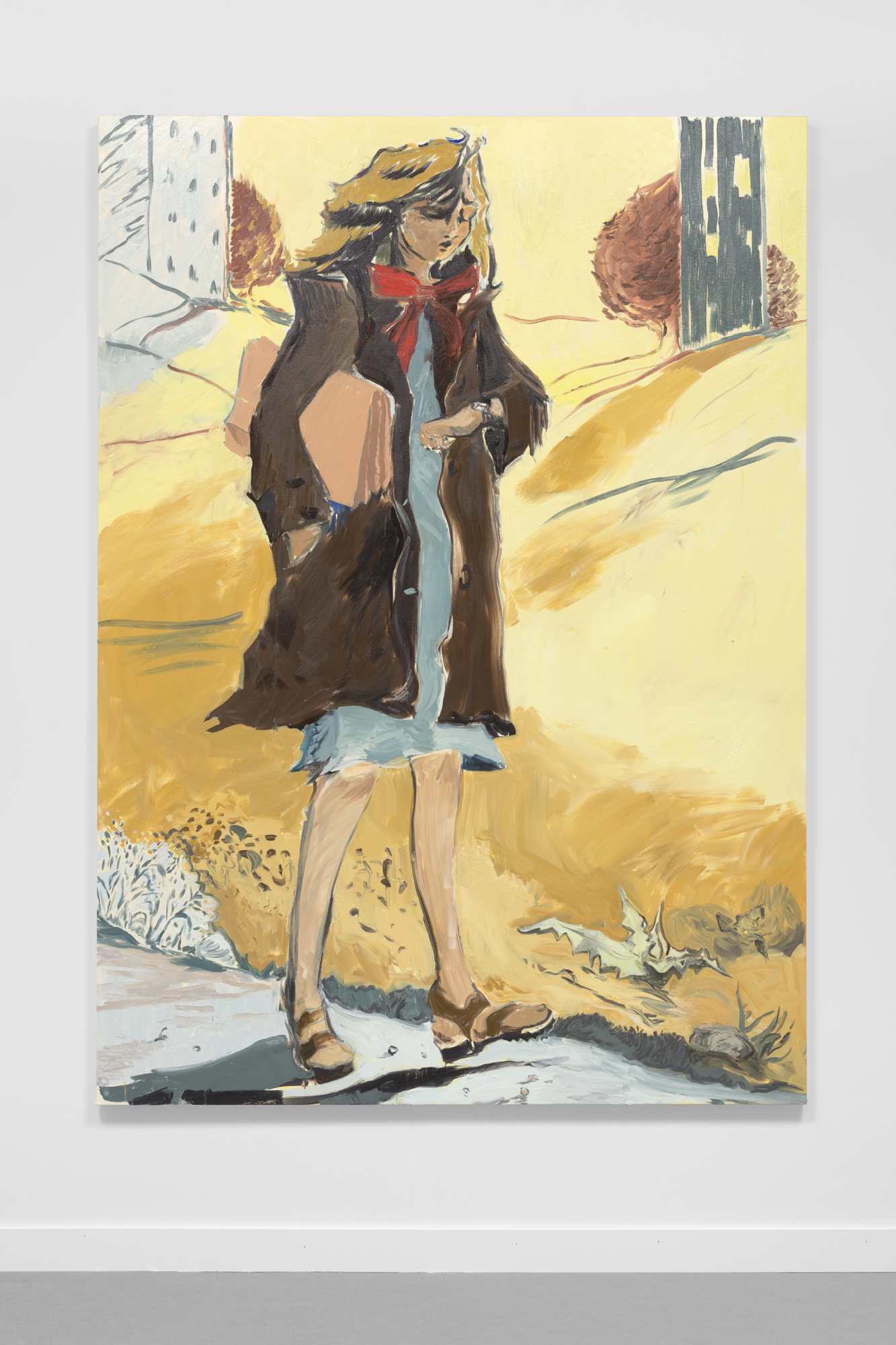 Breakfast Meeting (2019), Oil on canvas, 206 x 147 cm (81 x 58")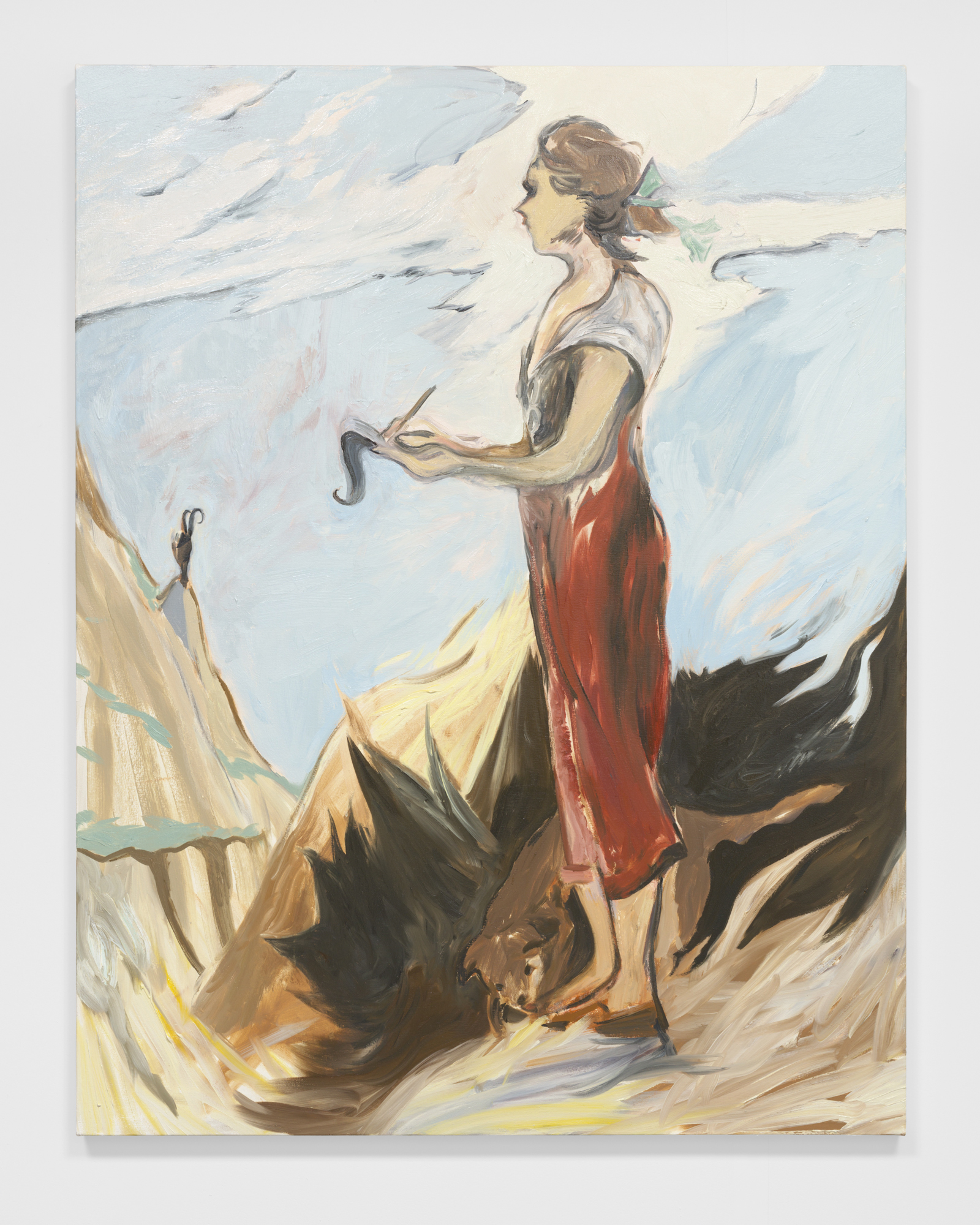 Note, goat (2019), Oil on canvas, 147 x 114 cm (58 x 45")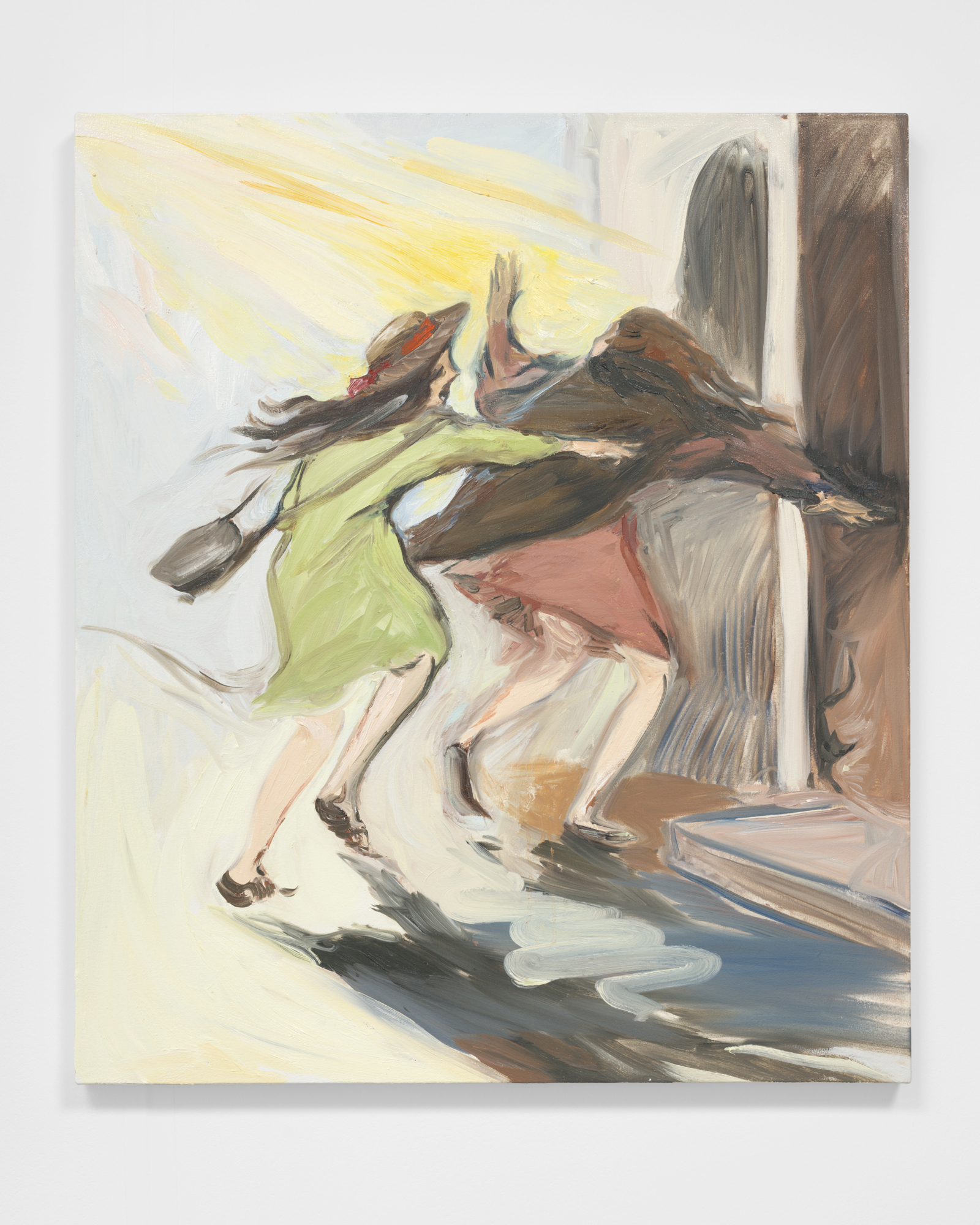 A light (2019), Oil on canvas, 91.5 x 79 cm (36 x 31")
Butterfly (2019), Oil on canvas, 41 x 36 cm (16 x 14")
FRIEZE NEW YORK
May 2 – May 5, 2019
Randall's Island Park, New York
FRAME – Booth F9
JANE CORRIGAN
For its first participation to Frieze New York, Galerie Antoine Ertaskiran is proud to present recent works by New York based artist Jane Corrigan.
Jane Corrigan's paintings depict scenes drawn from her imagination. With multiple references to art history and popular culture – in particular the narrative forms of cinema and novel –, they suggest an impressionist kind of comic book. Her timeless works, always located in times and places that are difficult to fully determine, give her art a universal value.
Corrigan's vibrant female portraits explore interiority by way of self-referential allegories and parodies. The artist first encounters her subjects, and familiarized with them, through numerous drawings. Within these studies, she discovers her characters for the works on canvas. She describes this process, executed in a wet-into-wet method, as chasing her subjects down through brush marks. Corrigan's focus on solitary women and narrative came out of a desire to tease out a particular kind of female subjectivity.
Jane Corrigan (b. 1980 Shawville, Canada) studied fine arts at the Nova Scotia College of Art and Design (BFA 2003), attended Yale Norfolk Summer School of Art (2002), and completed graduate studies at SUNY Purchase (MFA 2009). She had solo exhibitions at White Columns, Kerry Schuss, Retrospective, Feuer/Mesler, and Marinaro (New York). Group shows include: Sikkema Jenkins, New York; Wilkinson Gallery, London; Karma, New York; and Oakville Galleries, Canada, among others. She was a recipient of the Louis Comfort Tiffany Award in 2013, and has been granted residencies at the Fine Arts Work Center in Provincetown and at the Marie Walsh Sharpe Space Program in Brooklyn, New York. Her work has been written about in various publications including the New York Times, Hyperallergic, Artforum, Art in America, ArtNews and the Brooklyn Rail.
For further information, please contact Antoine Ertaskiran or Anne Roger:[email protected] or +1 (514) 989-7886.
To read The New York Times' review, click here.
To read Artspace's review, click here.