Kim
Dorland
Nailing Down a Butterfly
17
oct.—
30
nov.
2019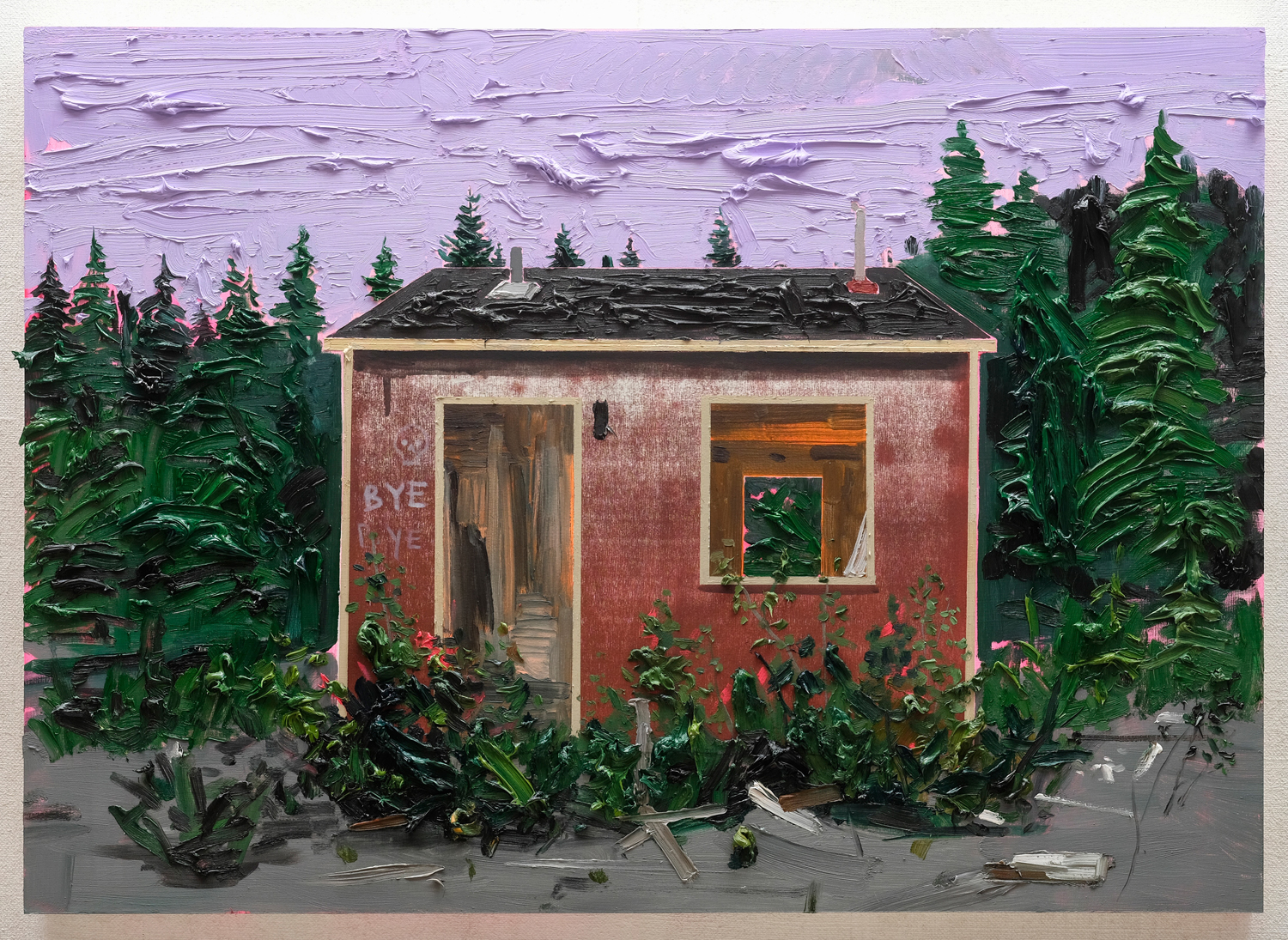 Bye Bye, 2019, oil, ink and woodcut on wood panel, 66 x 91.5 cm (26 x 36")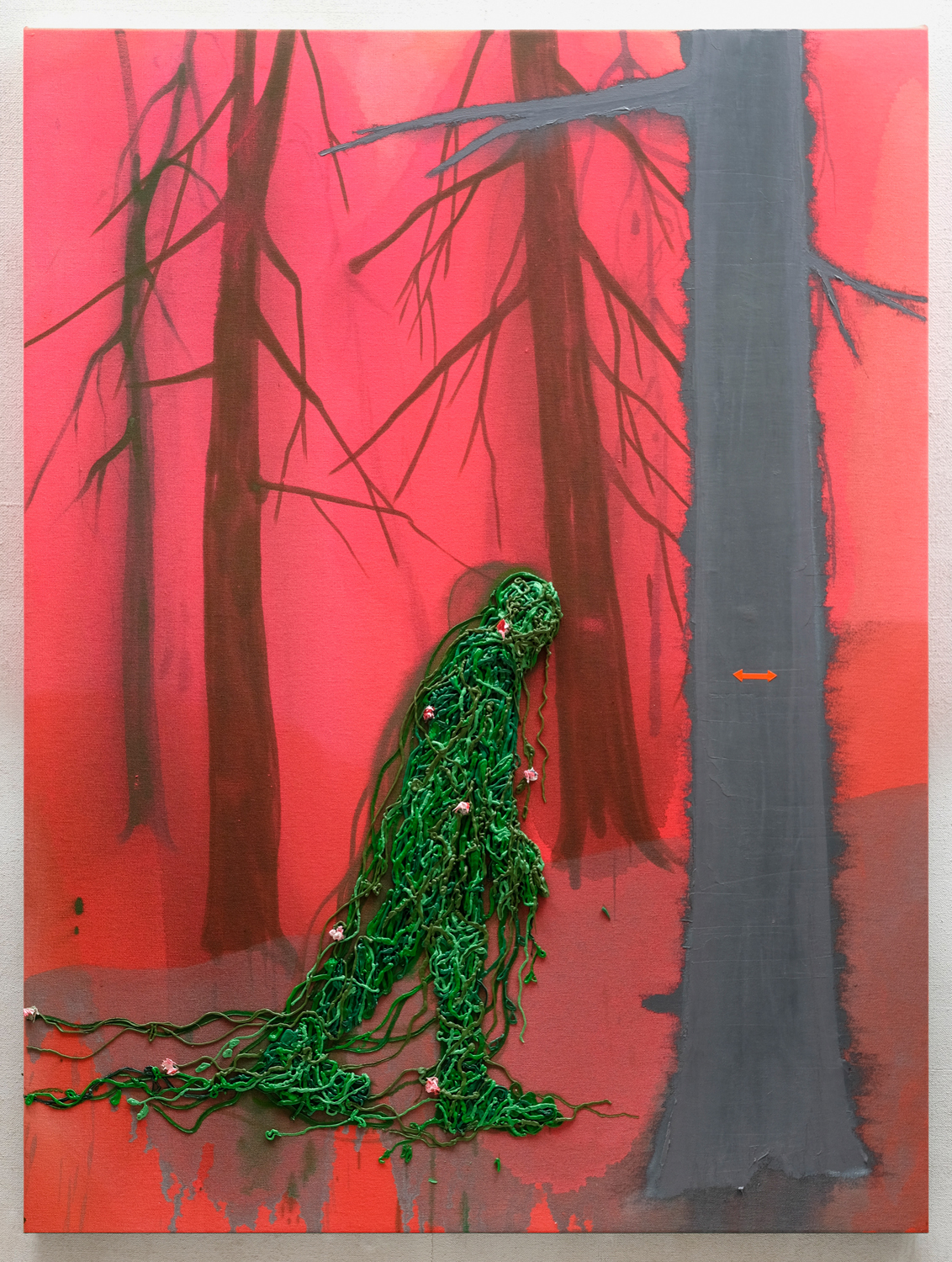 Carry On, 2019, oil on canvas, 122 x 91.5 cm (48 x 36")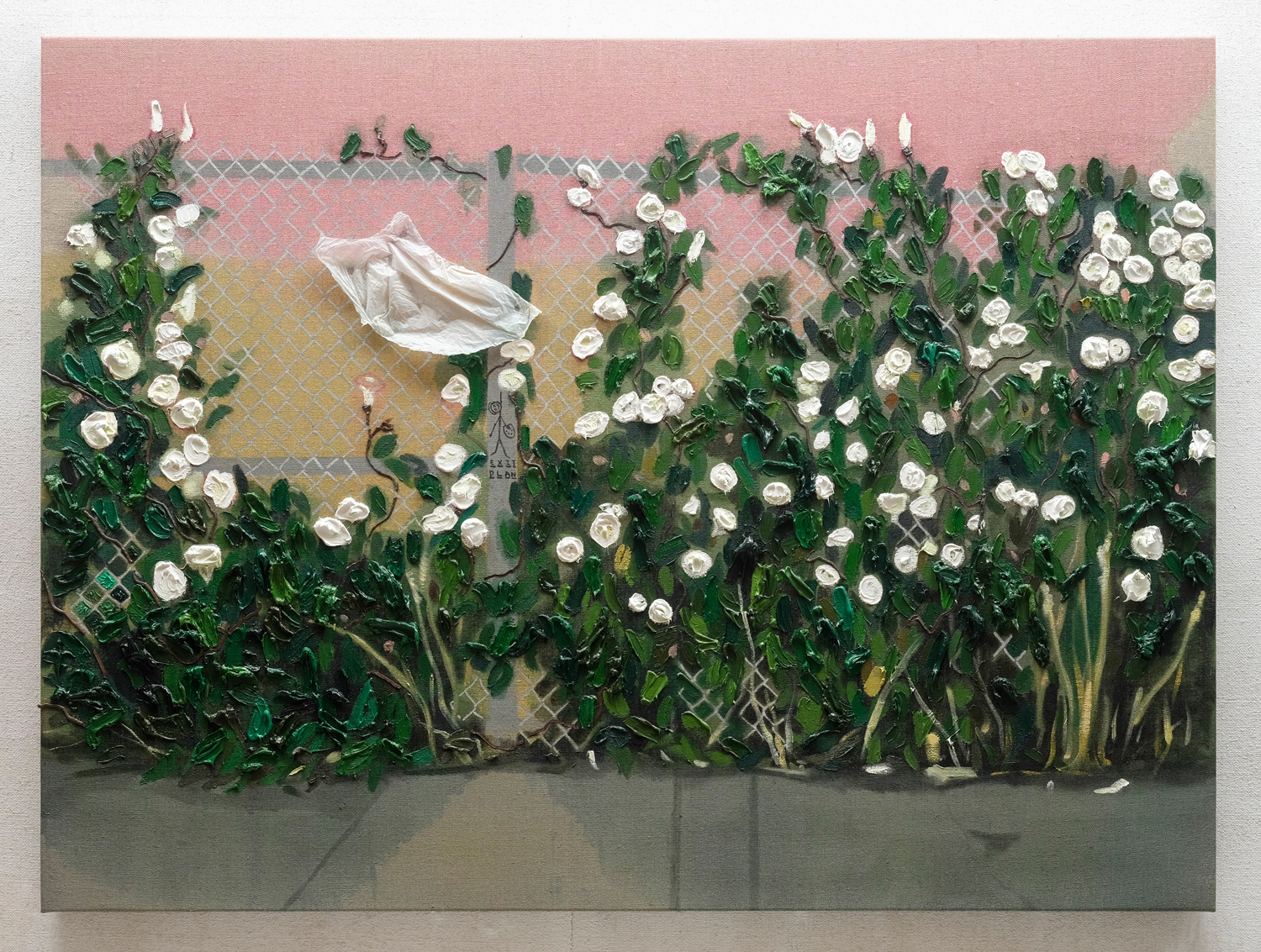 Exit Plan, 2019, oil, ink and plastic on linen, 91.5 x 122 cm (36 x 48")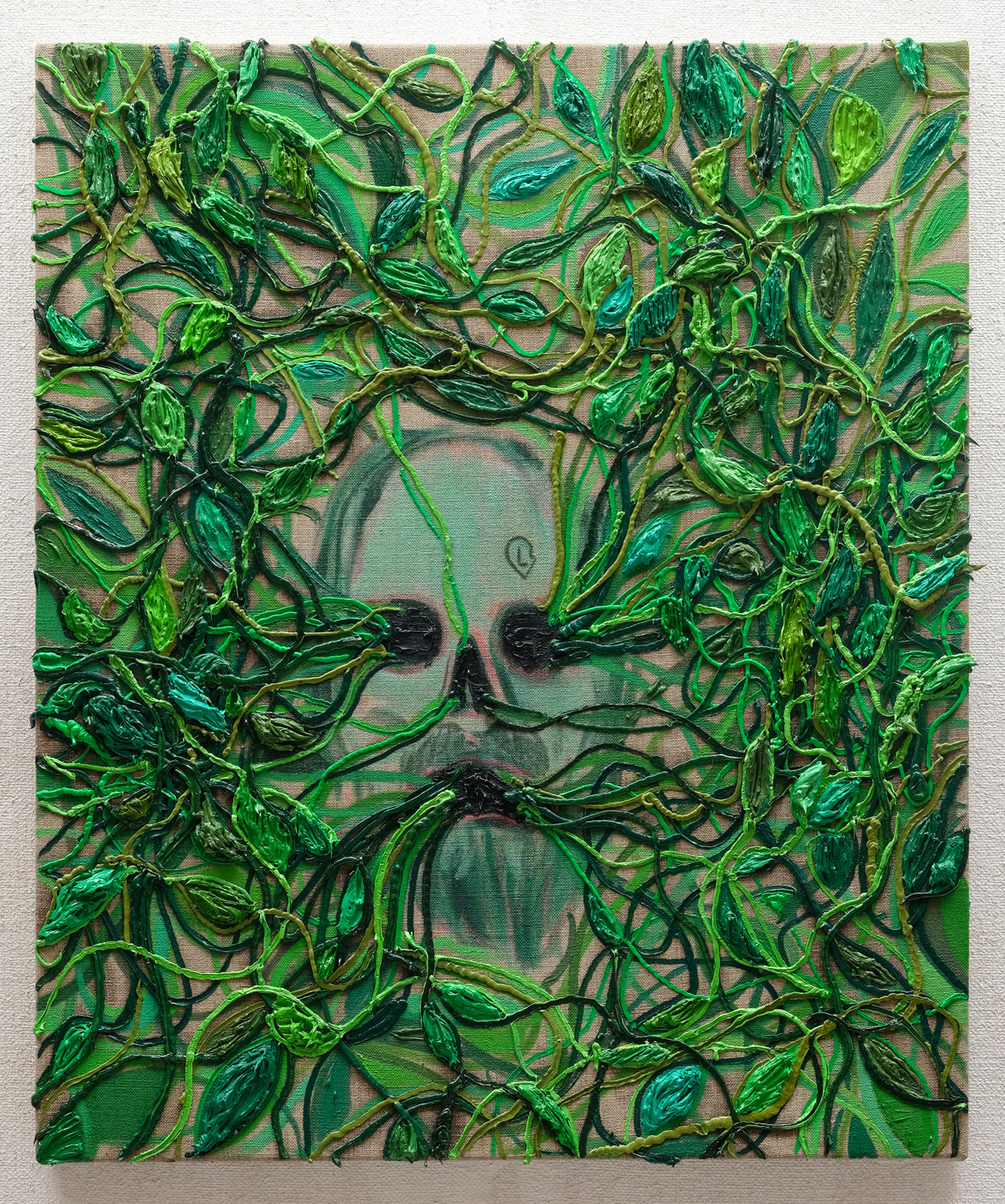 The Green Man, 2019, oil on canvas, 61 x 51 cm (24 x 20")
Galerie Antoine Ertaskiran is proud to present Nailing Down a Butterfly, Kim Dorland's third solo exhibition within its walls. With this exhibition, Dorland continues to push the boundaries of pictorial representation through an exploration of what makes the act of painting so unique. As an experimenter at heart, Dorland looks for new ways to rethink the language of painting. His refusal to remain faithful to one medium or approach plays into the symbiotic nature of his work; a painterly vision, which encompasses a fascination with nature inspired by the Canadian landscape and the ability to reveal ordinary life.
In a 1972 interview, neo-expressionism painter Philip Guston (born 1913, in Montreal), a personal hero and great influence for Kim Dorland, described the act of capturing a moment in painting as trying to nail down a butterfly – "but the damn thing is still moving around", added Guston[1]. Strongly relating to Guston's words, Dorland's paintings have always been about capturing a moment, whether it is the moment slightly before or right after, the moments left behind, or even possible moments yet to come. For Dorland, the frustrating and elusive exercise of attempting to turn a tube of paint into a representation of those moments is what art making is all about. Furthermore, notes Dorland, it feels like, in the current climate, Guston's reflection goes beyond the pictural considerations. Trying to describe the times we're living through or how to feel about it is very much like trying to nail down a butterfly, or even many of them at once. In that sense, Nailing Down a Butterfly strives to capture that current mood: moments of meditations on our environment and the future; moments of reflections of hope, fear and anxiety; dreams and nightmares; and the blurred lines between fact and fiction. While some paintings are seductive, others repel or confuse. Much like our contemporary consciousness, this body of work doesn't follow a straight line – instead, just like that butterfly, it's a moving target.
Kim Dorland was born in 1974 in Wainwright (Canada). Dorland has exhibited internationally, including shows in Milan, Montreal, New York, Chicago, and Los Angeles. Solo exhibitions have been presented in prestigious institutions, such as the McMichael Canadian Art Collection (Canada), the Contemporary Calgary (Canada) and the Museum of Contemporary Art Denver (USA). Dorland's work can be found in a number of public and corporate collections including Montreal Museum of Fine Arts (Canada); Montreal Museum of Contemporary Art (Canada); The Audain Art Museum (Canada); The Sander Collection (Germany); Nerman Museum of Contemporary Art (USA);  Blanton Museum of Art (USA); The Glenbow Museum in Calgary (Canada); Museum of Contemporary Art San Diego (USA), Royal Bank of Canada (Canada), Power Corporation of Canada (Canada) as well as numerous private collections.
[1] "In other words, it's like nailing down a butterfly, but the damn thing is still moving around. And this seems to be the whole act of art anyway, to nail it down for a minute but not kill it." Philip Guston with Clark Coolidge, "Conversation with Clark Coolidge" (1972)