NADA NEW YORK
2018
08
mar.—
11
mar.
2018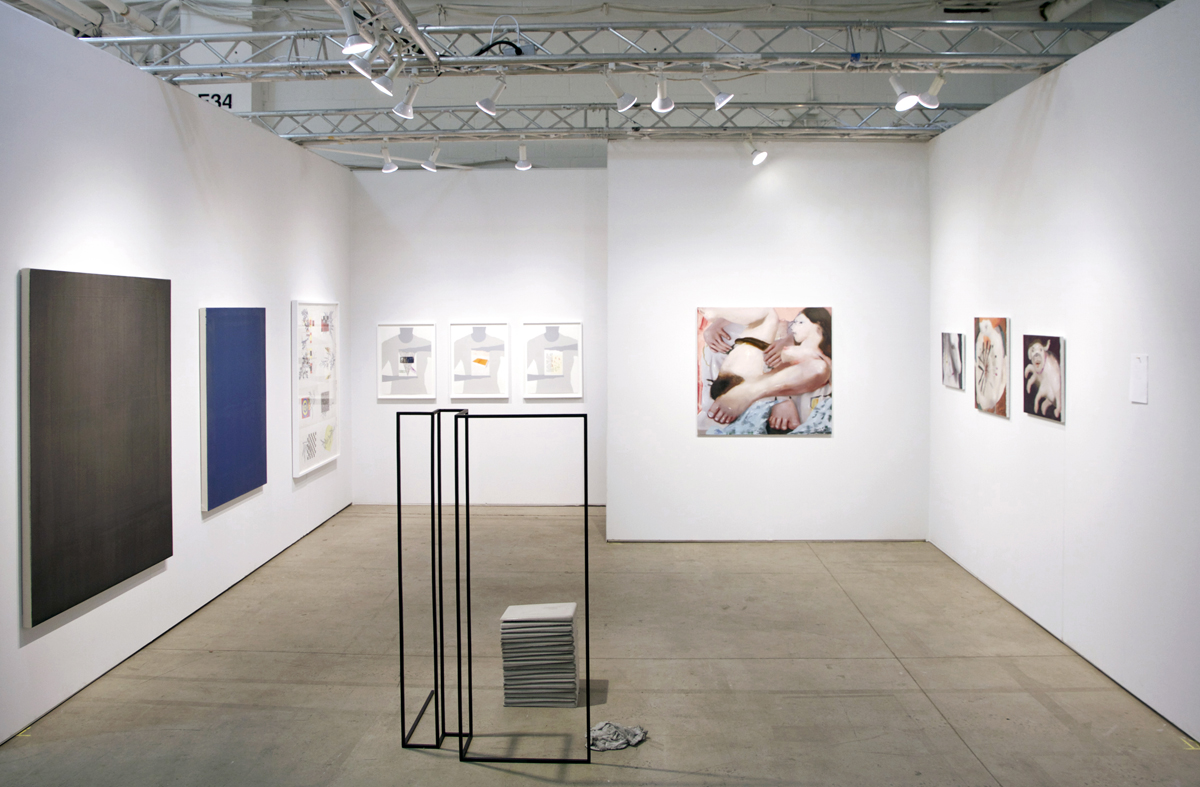 NADA New York, 2018, Booth 2.00, presenting works from Chris Kline, Derek Sullivan, Ambera Wellmann and Valérie Kolakis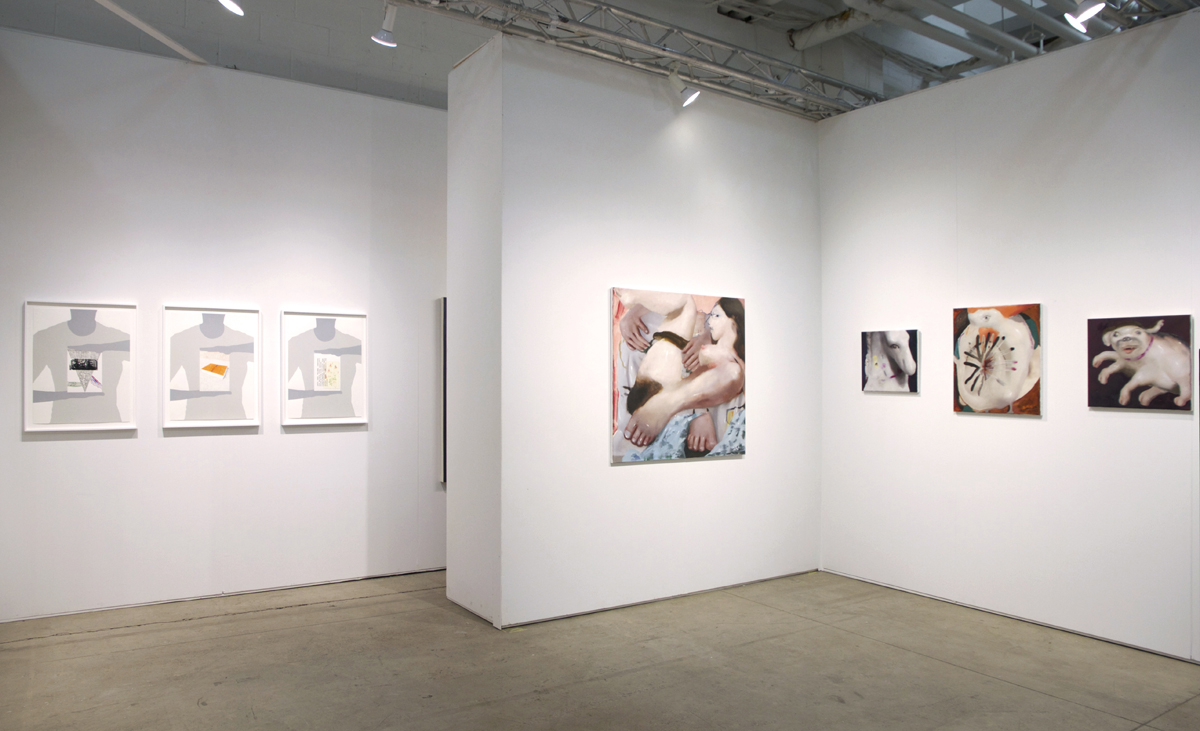 NADA New York, 2018, Booth 2.00, from left to right: Derek Sullivan, Ambera Wellmann and Valérie Kolakis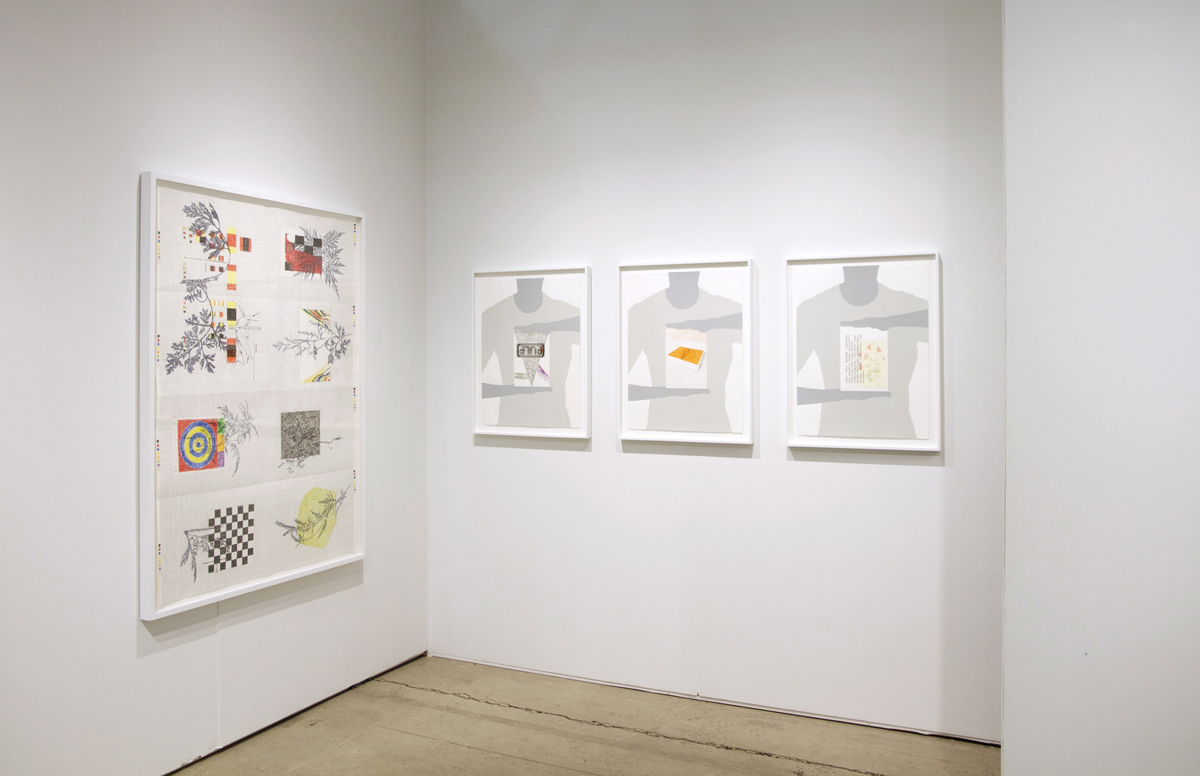 NADA New York, 2018, Booth 2.00, presenting works from Derek Sullivan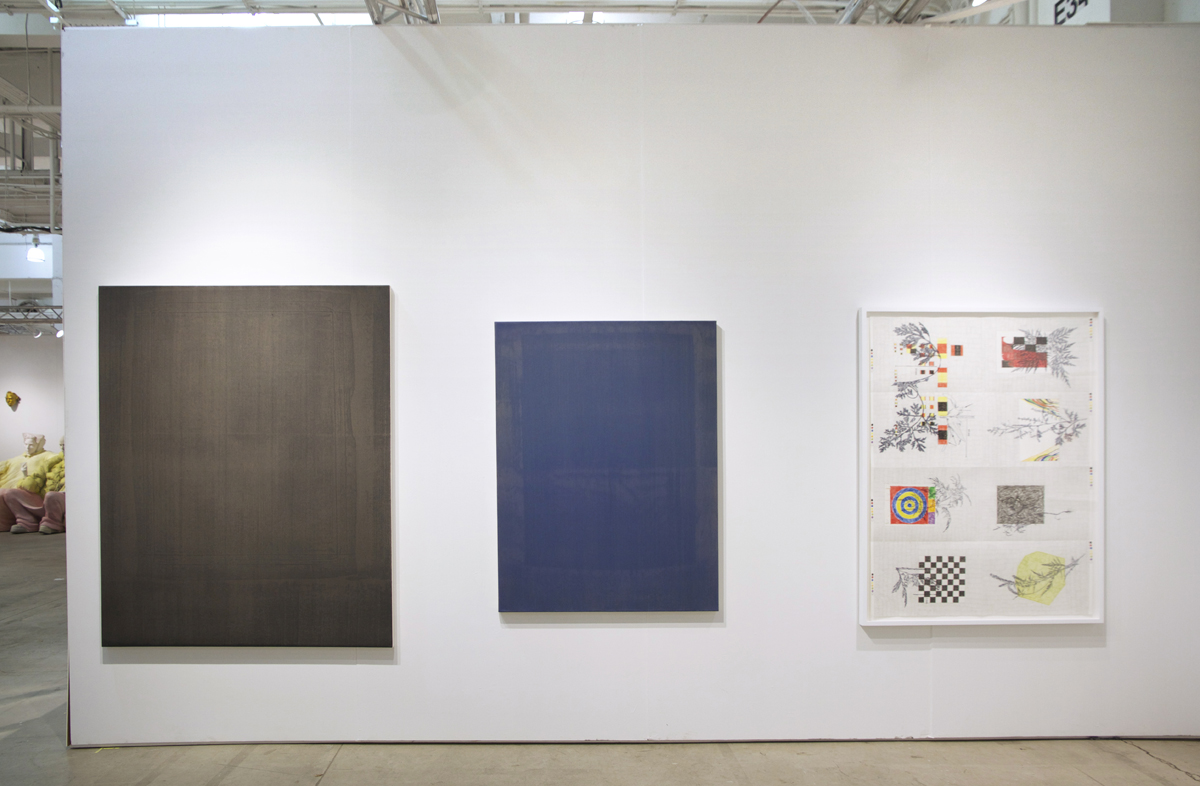 NADA New York, 2018, Booth 2.00, from left to right: Chris Kline and Derek Sullivan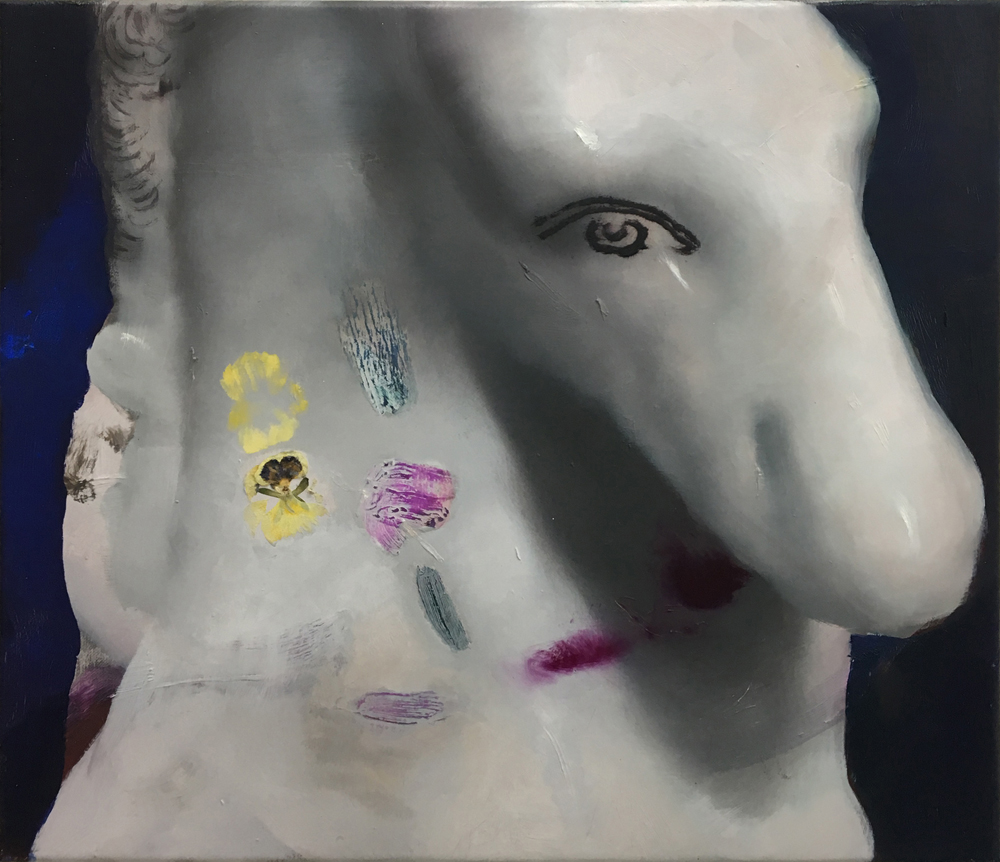 Ambera Wellmann, Night Mare, 2017, oil on linen, 38 x 42 cm (15 x 16.5")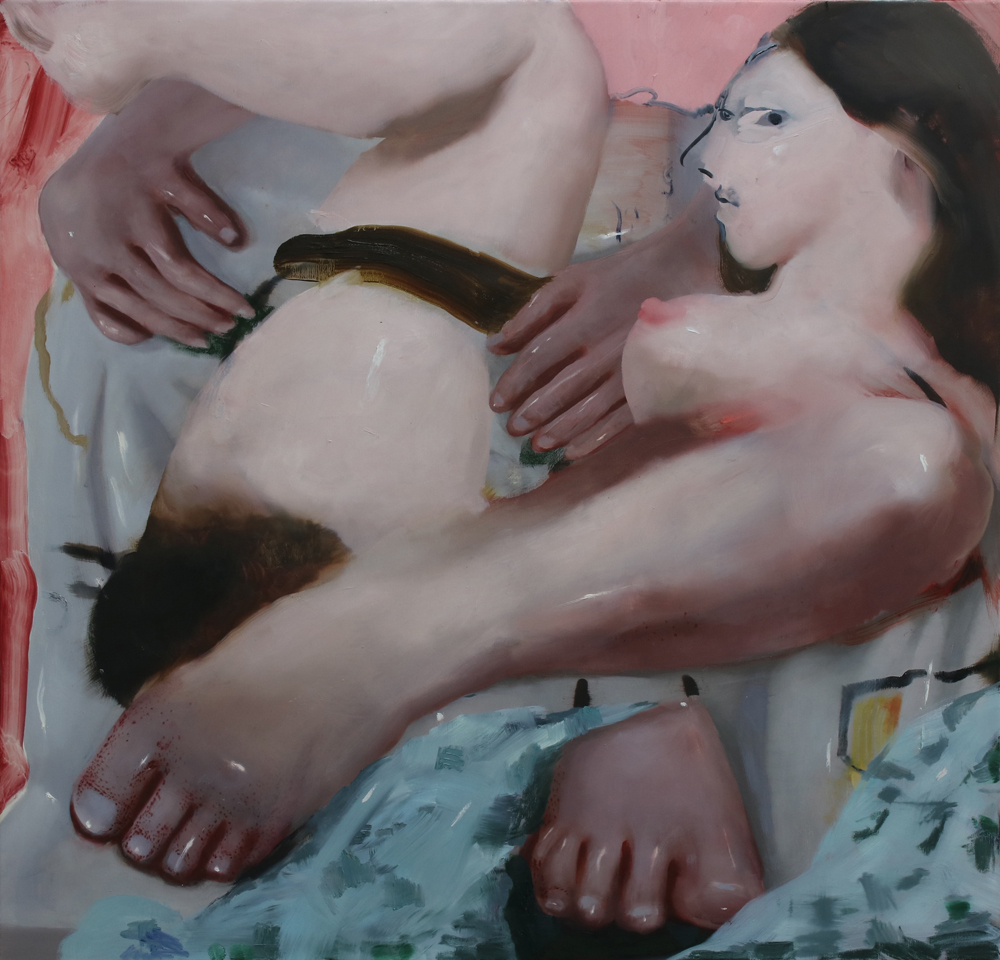 Ambera Wellmann, Pins & Needles, 2018, oil on linen, 96.5 x 101.5 cm (38 x 40")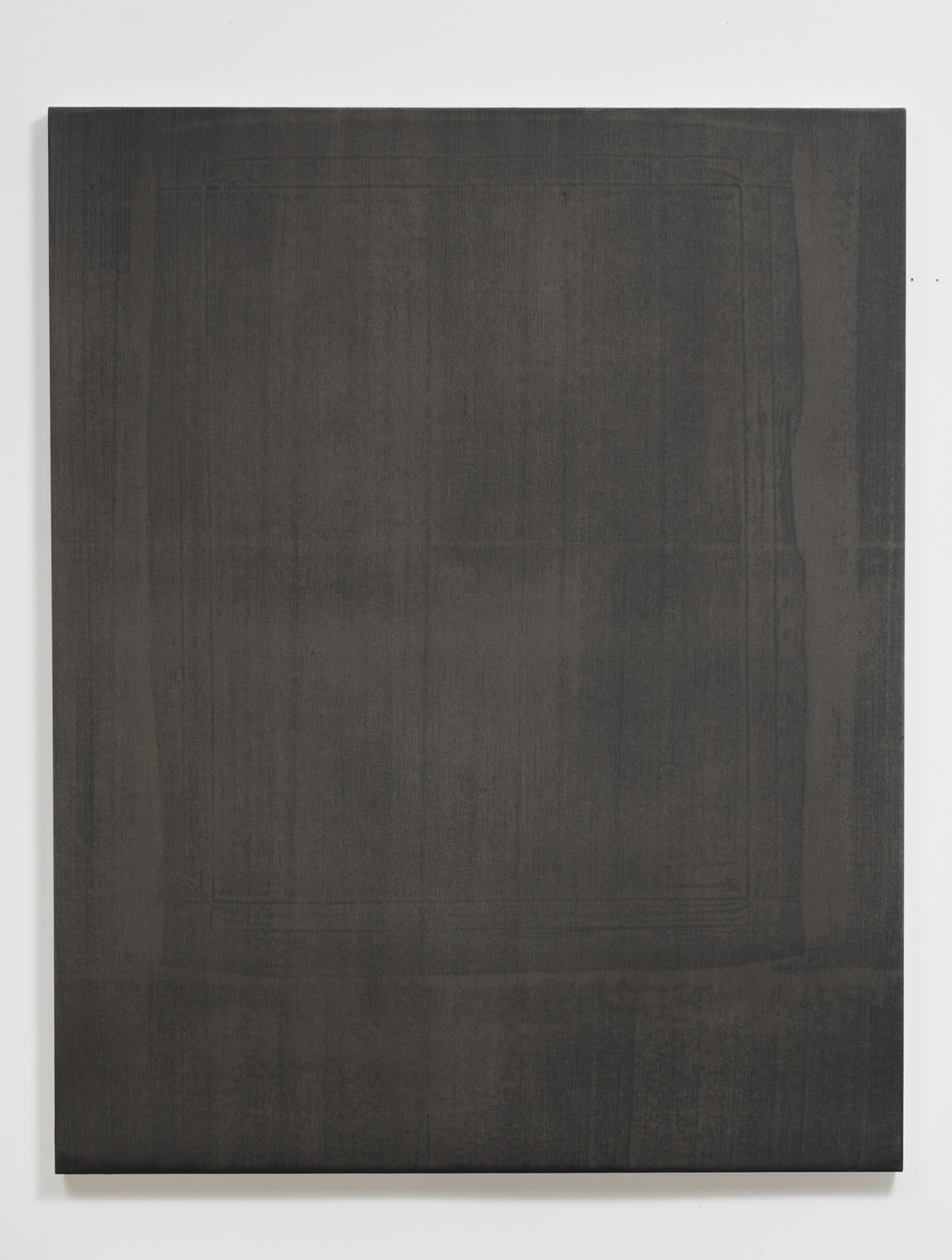 Chris Kline, La Manche, 2018, acrylic on canvas, 152.5 x 122 cm (60 x 48")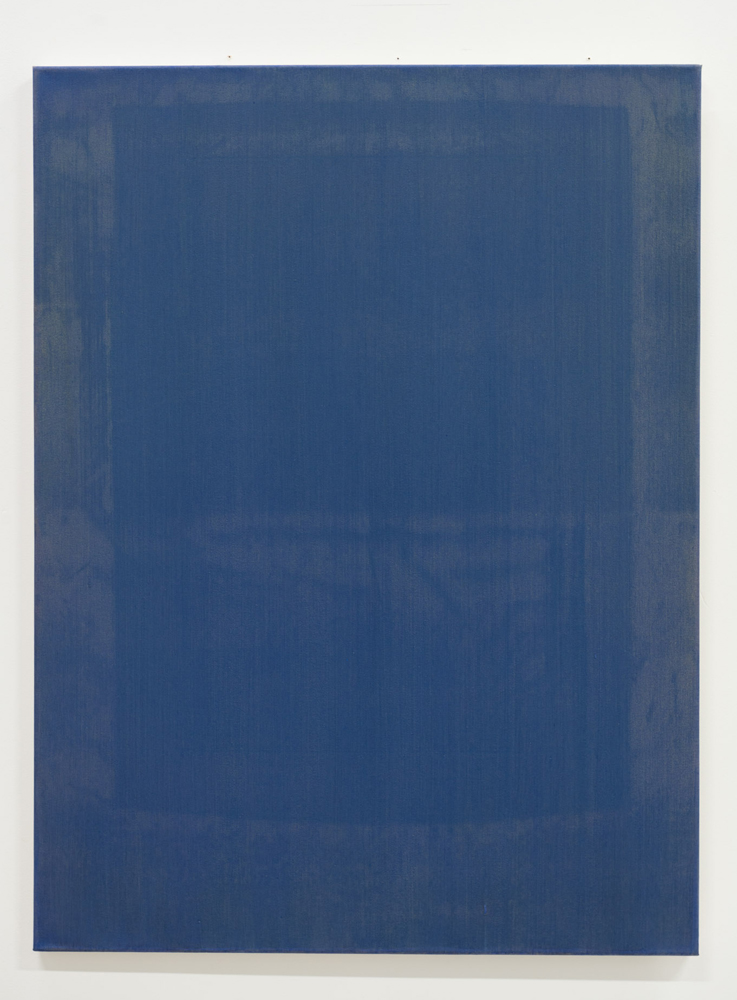 Chris Kline, La Manche, 2018, acrylic on canvas, 122 x 91.5 cm (48 x 36")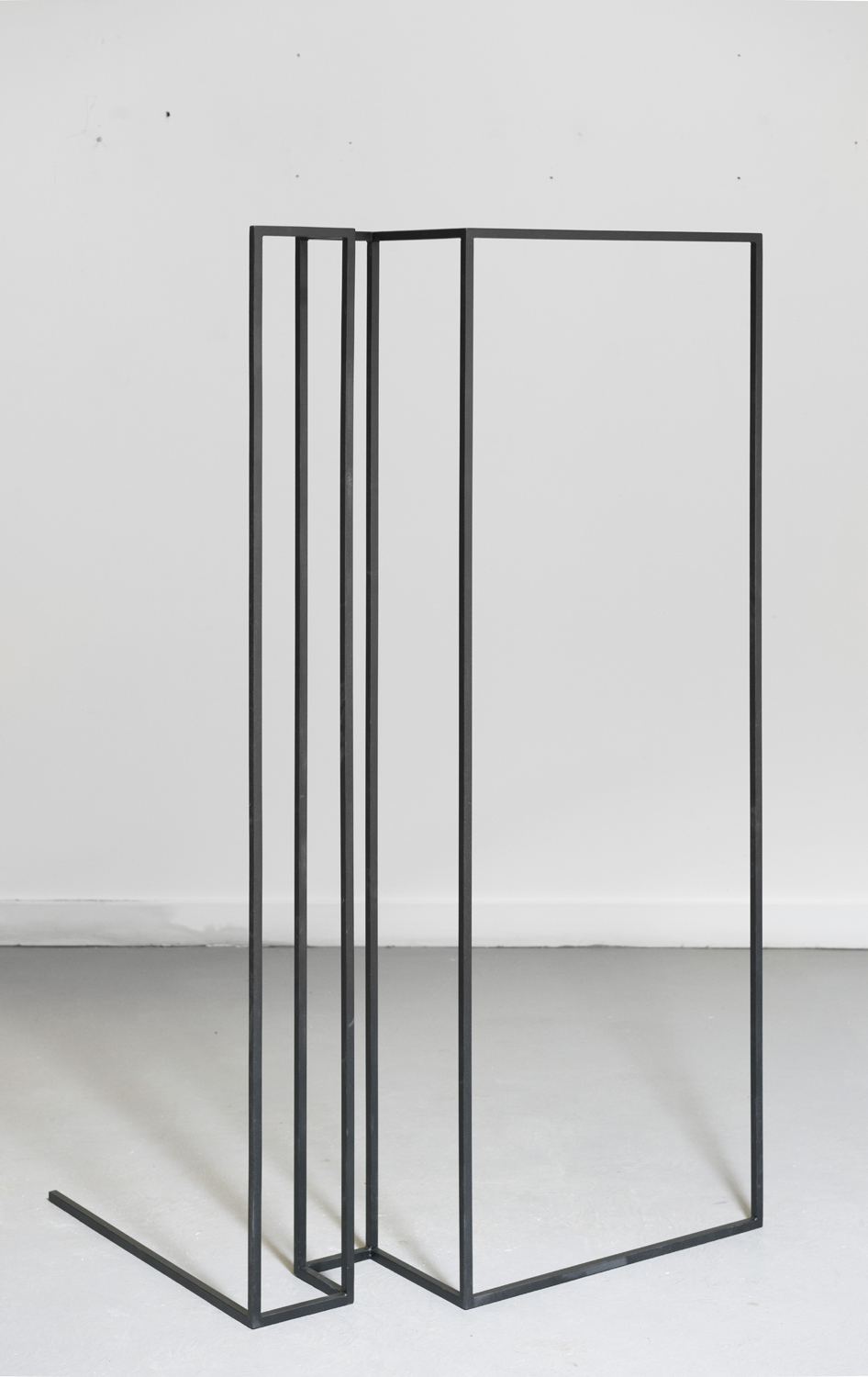 Valerie Kolakis, The continuous movement between destinations will become a room, 2018, 1/2' square bar steel, 56 x 76 x 132 cm (22 x 30 x 52")
Valérie Kolakis, Neither a statue nor a cement mixer, 2018, cement, variable height x 23 x 30.5 cm (9 x 12")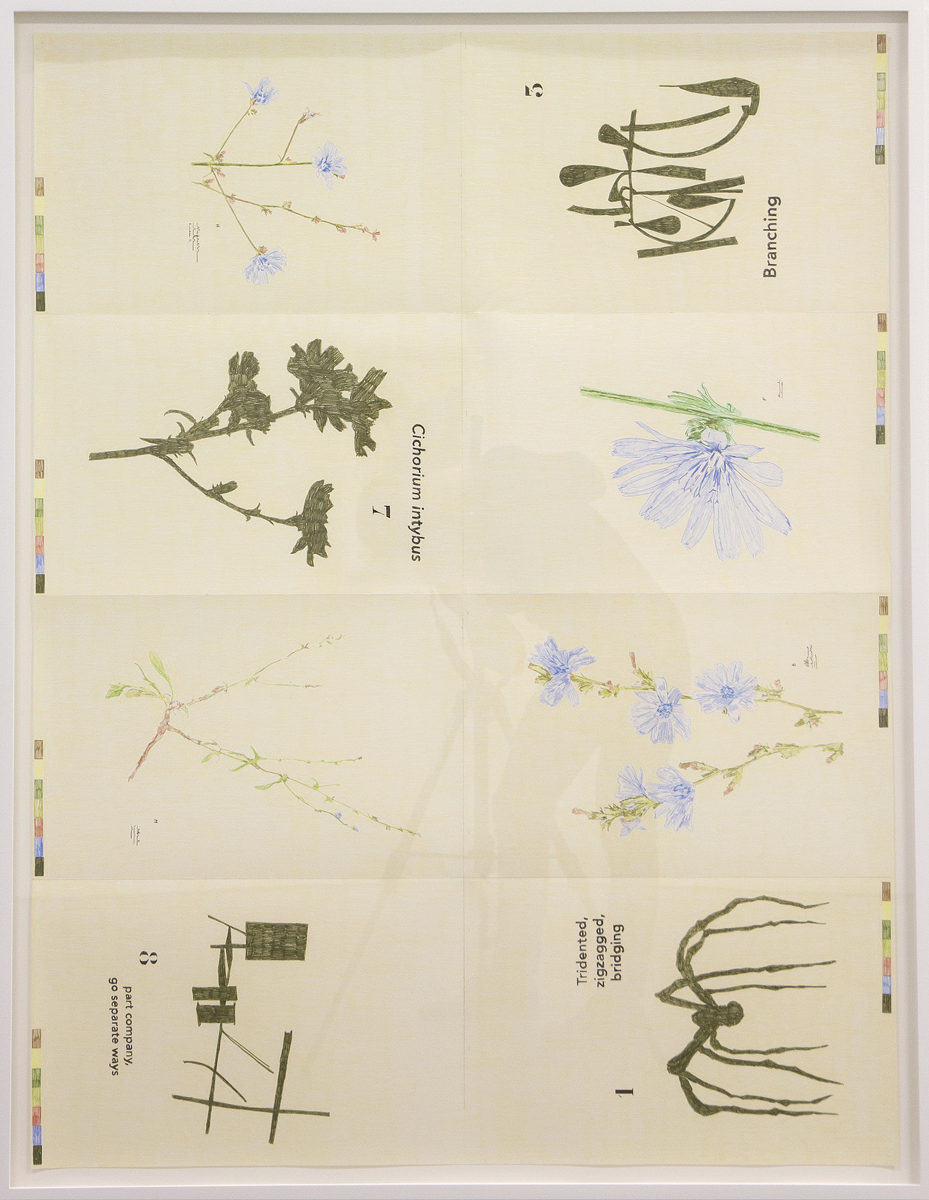 Derek Sullivan, #130, Branching, 2017 - 2018, coloured pencil on paper, 127 x 98 cm (50 x 38.5")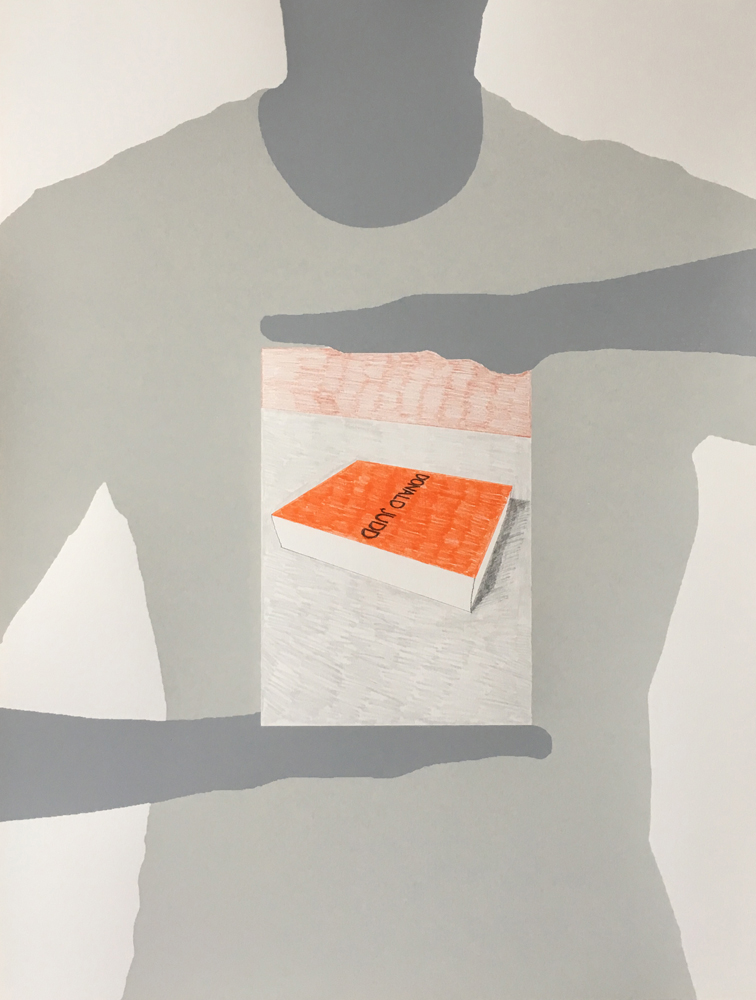 Derek Sullivan, Illustrations for (and/or from) a book that is (and/or will be) titled "On Filling In", 2018, silkscreen and mixed media on paper, 61 x 45.4 cm (24 x 18")
March 8 – March 11, 2018
Skylight Clarkson Sq, 550 Washington Street
New York (NY)
CHRIS KLINE – VALÉRIE KOLAKIS – DEREK SULLIVAN – AMBERA WELLMANN
Booth 2.00
For its participation at NADA New York, Galerie Antoine Ertaskiran is proud to present recent works by emerging and established artists Chris Kline, Valérie Kolakis, Derek Sullivan and Ambera Wellmann. Through various experiments with sculpture, drawing and painting, these artists revisit traditional mediums and reflect on personal modes of artistic processes.
Chris Kline's paintings reflect on the medium's histories and processes, its formal and material vocabularies, and its contemporary conditions. Whether they present horizon-like bands of nuanced colour, translucent woven surfaces, or the architectural framework of painting itself, they are celebrated for their formal grace, economy of means, and noted for their consistent engagement with issues of surface and support. Departing from the visual languages of mid 20th century Abstraction— grids, fields, frames—Kline's work seeks an opening where the implications of form, visibility, and facture unfold in questions about place, value, technique, and the limits of vision; a clearing where gesture, attention, and tradition coalesce in the present as Painting. His work is part of numerous collections such as the Art Gallery of Nova Scotia (Halifax), the Musée d'art contemporain (Montreal), the Montreal Museum of Fine Art and the Musée d'art de Joliette (Quebec), as well as private and corporate collections.
Valérie Kolakis' work is an exploration of architectonics in relation to issues of migration, displacement and change. Kolalis uses sculptural works that confront our ideas of representation and reality through the exploration of domesticity, displacement and everyday objects. The underlying themes are of subtraction, vacancy and false references in the urban landscape. Comprised of elements that hint at unfinished or abandoned structures, the works presented challenge our perception of movement within space. Using industrially mass-produced ubiquitous materials, present in daily life, the artist's intent is to explore the imagery of the urban space and the transitory condition of that which constitutes it through the use of poor and /or found materials, materials that work against the authenticity of pure form. In a sense, it is a rebuilding of an "object" and a contradicting of its function. Kolakis has exhibited her work in Canada, United States, Europe and China. Her most recent exhibitions include Done with Objects because Things Take Place (Fold Gallery, London, 2017), Art Rotterdam (Fold Gallery, London 2016), Chara (Centre Diagonale, Montréal, 2015), The Duration of the Sharp Hard Outline of Things (Fold Gallery, London, 2014), and Living in a Material World (Centre Phi, 2013, Montreal).
Derek Sullivan's multidisciplinary practice employs drawing, sculpture, book works, and installation to engage with the legacy of modernist art and design. The artist questions familiar forms and genres, often to examine the links between one discipline and the next. Books and the act of reading have consistently been central to Sullivan's practice. Like his previous drawings using this structure based on book production; taken from the sheets as they come off the printing press; the poster drawings presented at NADA NY are seen as unbound book. The specific book is meant to be elusive, a bit of a mystery so that a viewer must imagine it from the connections found within the eight pages within the drawing. Solo exhibitions include The Booklover at the Dunlop Art Gallery (Regina), Albatross Omnibus at The Power Plant (Toronto), The Missing Novella at the Oakville Galleries (Oakville), Bulletin Board at Whitecolumns (New York) and More Young Americans at Kiosk (Ghent, Belgium). Sullivan has been featured in numerous group exhibitions, including BNL MTL 2012 (Montreal), Where do I end and you begin at City Art Centre (Edimburgh) and Blue times at Kunsthalle Wien (Vienna).
Ambera Wellmann's work emerges from an engagement with a diverse range of nineteenth-century figuration from the Western canon. She is interested in artists who conceptualized modes of realism as an engine of self-understanding and renewal during periods of rapid social and technological transformation. Exploring this tradition from a feminist perspective, her work embodies the experience of violence and eroticism that underlies realism, and critically reflects upon how those sensations are rationalized as representations of women. The translucent clay bodies that populate her paintings provide both a layered visual archaeology and a sense of continuity that engages a critical dialogue around figuration's role in the production of gendered subjects and viewers. Through marks that seduce and simultaneously confess the procedures of their seduction, her paintings aspire to a sense of vulnerability over knowledge, and feeling over explanation. Ambera Wellmann received the Joseph Plaskett Foundation Award in 2016 and was awarded the 19th Annual Canadian RBC Painting Competition in 2017.
In presenting these artists, Galerie Antoine Ertaskiran brings into the spotlight a discussion on artistic process and experimentation. The works blur the boundaries of different mediums and of visual representation.